New Orleans Bike Rentals


Discover New Orleans magical secrets from the seat of a bike.
Home - Why Rent A Bike - Where To Ride - Bike Rental Pricing - Special Deals - Location & Contact Info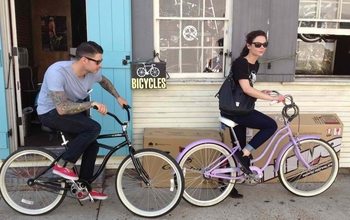 Here's why the best way to discover New Orleans is
BY BICYCLE:
Bicycling Is Fun
Remember those care free days of your youth? In New Orleans, you can pick up where you left off because distances are short, the terrain is flat and the climate is mild.
Pedaling along, you'll smell gumbo cooking and magnolias blooming, hear jazz musicians and the riverboat calliope playing, see wrought iron balconies overflowing with ferns and flowers, historic trolley cars trundling along, street dancers tapping for change, artists painting at Jackson Square and so much more.
Bicycling Is Practical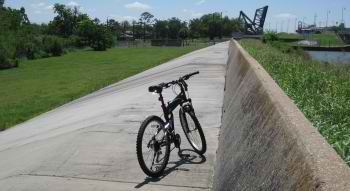 In a compact city like New Orleans, getting where you want to go is faster, cheaper and more environmentally friendly on a bike.
Touring the Crescent City via a bicycle avoids many of the pitfalls of renting a car - no hassles like loosing the car, getting ticketed or even towed away for parking in the right place at the wrong time. You're free to focus on soaking in the vibe of the French Quarter one moment, then head off on a whim to the Warehouse District, Faubourg St. John, Lakefront, Carrollton or wherever you fancy :-)
But honestly, bicycling makes you feel like a kid again. So to get the most out of your visit, do what more travelers are doing and rent a bike. Once you start pedaling, you'll be grinning from ear to ear from the enjoyment.
---
New Orleans Bike Rentals is a service of RideTHISbike.
For more info or to make a reservation, call 504-324-2492
---