New Orleans Bike Rentals


Special deals for our bike rental guests.
Home - Why Rent A Bike - Where To Ride - Bike Rental Pricing - Special Deals - Location & Contact Info
Bicycling is always a fun and rewarding way to discover New Orleans.
Here are some special deals to make your visit even better.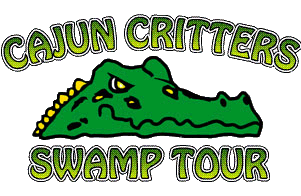 Attractions
Cajun Critters Swamp Tours
Save 10% on the cost of a swamp tour at Cajun Critters.
Phone: 800-575-5578
Web: http://CajunSwampTour.com
If you want to learn about the people, swamps, bayous, marshes, and coast of Barataria, few know this area like Captain James. His ancestors were pirates that sailed with Jean Lafitte and he can tell you many a story. For your comfort, his tour boat is covered, has curtains (so pop up showers won't get you wet) and a restroom. Call James or Maddie & tell them that Larry from the bike shop sent you.

NOLA Jetski Tours
Save on the cost of a jetski tour.
Phone: 601-590-3990
Web: http://nolajetskitours.com
NOLA Jetski Tours picks you up from your hotel and brings you to the waters on New Orleans' periphery, whisking you along for a fast ride through winding waterways and beautiful lakes. Tours lengths vary and can be customized to suit your interests.
Bars
The Alibi Bar
Save 10% off your next drink.
Phone: 504-522-9187
811 Iberville St
New Orleans, La. 70112
Web: http://www.alibineworleans.com
Located around the corner from our bike shop and just off Bourbon St., this is a great dive bar in which to chill or people watch. Drinks are far less than on Bourbon Street and their fries are incredible - crispy on the outside with a soft inside and a perfect touch of seasoning.
Lodging Accommodations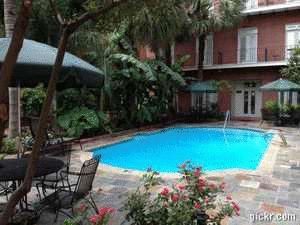 Chateau Orleans Hotel
Save $51/night on a room & receive discounted bike rentals (see details below).
Expiration: End of August 2012
Phone: 504-524-8412
240 Burgundy St.
New Orleans, La. 70112
Just down the block from our bike shop, this beautifully renovated boutique hotel with a gorgeous pool & courtyard has agreed to offer rates for a 1 bedroom or studio of just $84/nite TOTAL PRICE to our guest (standard summer rate = $135). The rate is only for bookings Sunday - Wednesday now through the end of August 2012. Please note that Essence Fest, July 4th holiday and Southern Decadence are blackout dates when the rate does not apply. Call Paul or Suzie at 504-524-8412 and tell them that RideTHISbike sent ya'.
Restaurants
NOSH
Save 10% off your next meal.
Phone: 504-581-nosh
219 Dauphine St
New Orleans, La. 70112
Web: http://nolanosh.com
Just located 3 doors down our block, Nosh specializes in breakfasts, sliders and sandwiches. With a small dining area, the staff is less rushed and more pleasant. Meals are cooked quickly to order and the food is good.

Oceana Grill
Save 10% off your next meal.
Phone: 504-525-6002
739 Conti St
New Orleans, La. 70112
Web: http://OceanaGrill.com
Looking for seafood as well as Cajun and Creole specialties? Rent a bike from us and you can receive 10% off your breakfast, lunch or dinner (with purchase of an entree). Oceana is a short 2 block walk from here (off the corner of Bourbon Street on Conti). There's seating upstairs and down (I like a window seat upstairs as they overlook all the action on the street) and a pleasant little courtyard.
---
New Orleans Bike Rentals is a service of RideTHISbike.
For more info or to make a reservation, call 504-324-2492
---
This page created & maintained by
Areafocus
, Inc. All rights reserved.