New Orleans Bike Rentals


Discover New Orleans magical secrets from the seat of a bike.
Whether you're coming to forget your cares, attend a convention, experience local culture or to look into attending a local university, renting a bike is a great way to get around the Big Easy.

Home - Why Rent A Bike - Where To Ride - Bike Rental Pricing - Special Deals - Location & Contact Info

New Orleans: Much More Than Party Central
Mention New Orleans and images instantly come to mind. Mardi Gras. Bourbon Street. The muddy Mississippi. Above ground cemeteries. Hurricane Katrina.

Yet there is so much more to this city.
Restaurants like Bayona, Brennan's, Commander's, Emeril's, Galatoire's, K-Paul's...
Music clubs like Fritzel's, the House of Blues, Snug Harbor, Spotted Cat, Tipitina's...
Unique attractions like swamp tours, hauntings/vampire tours, carriage rides, steamboat rides...
Neighborhoods (French Quarter, Garden District, Algiers Point & more) each with a distinct look & feel.
Green spaces (City Park, Audubon Park, Jean Lafitte NP) that put those in other cities to shame.
Trees. Wander away from the Quarter & you'll see ancient oaks, cypress, magnolia, pecan...
Birds. Approximately 280 types of birds call New Orleans home at some point in the year.

Yes. The nightly debauchery of Bourbon Street symbolizes New Orleans as a party town but all the above make it so much more.

Surrounded by water and mostly below sea level, New Orleans seemingly clings to life against the odds; yet, it has withstood hurricanes, fires and terrible epidemics.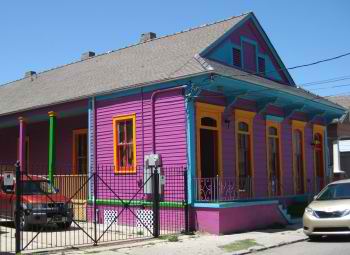 In neighborhoods like the French Quarter, Business/Warehouse/Museum District, Garden District or Uptown university areas near St. Charles Ave, the vibrancy is stunning. In Lakeview and Mid City, amazing hurricane redevelopment continues.
In Algiers, Marigny & Bywater, the clock stopped 100+ years ago. You'll see cars but these are walkable streets and many locals get about by walking and biking. Year round, windows & doors on some homes remain open just as when air conditioning did not exist, allowing the sounds and smells of indoors and outdoors to mingle.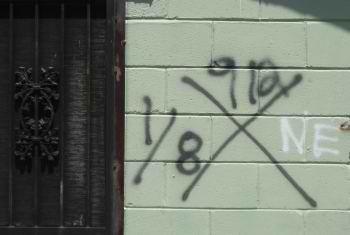 In other neighborhoods like Gentilly, the Lower Ninth, Central City & New Orleans East, limited resources make the post Katrina rebuilding process harder; yet, volunteers and local residents continue to come together to rebuild N'awlins, one small project at a time.
Touring the Crescent City via a bicycle allows you to experience New Orleans' ongoing historic preservation and development first hand. You'll hear the hammers, smell the lumber being cut, see homes being painted. And you'll do so while avoiding many of the pitfalls of renting a car - hassles like wondering where you parked, getting ticketed or even towed away for parking in the right place at the wrong time.
Lastly, with a temperate climate, flat terrain and small touristic footprint, pedaling a bicycle where you want to go is more than fast, low cost & eco friendly transportation - it's plain old, down home, grinning from ear to ear fun.
---
New Orleans Bike Rentals is a service of RideTHISbike.
For more info or to make a reservation, call 504-324-2492
---
This page created & maintained by
Areafocus
, Inc. All rights reserved.